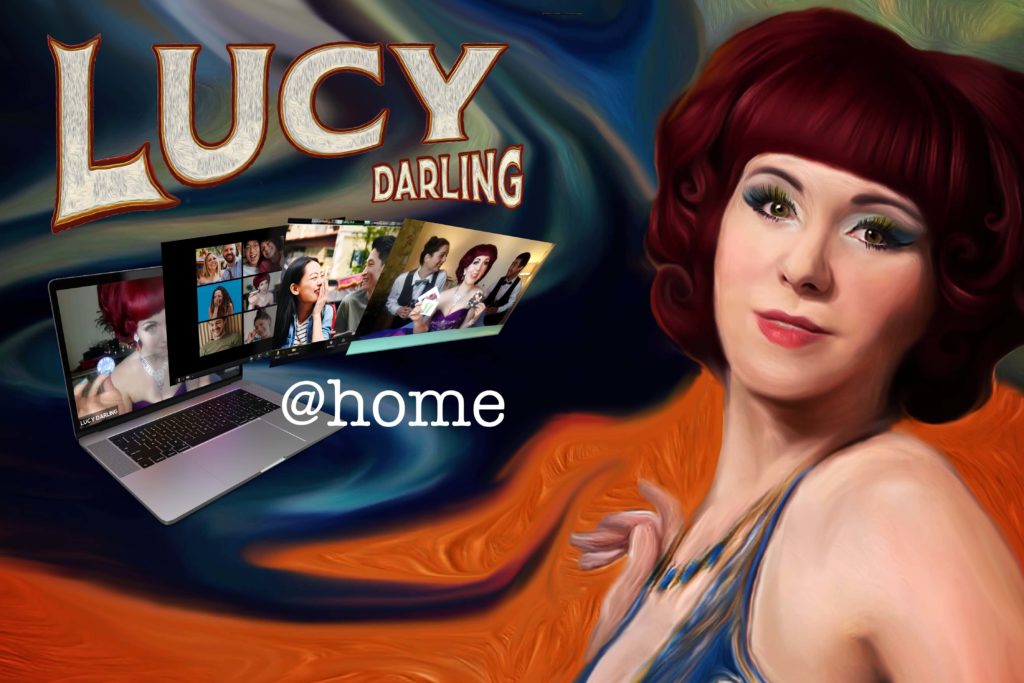 "Lucy Darling is one of the most exciting, hilarious magicians to come along in the last ten years"

John Lovick
Interactive Online Show
Extraordinary Magic, Puzzles, Games, and even Cocktail Recipes
Runtime : 70 Minutes
Time: 7pm MT (UTC -7)
Shows every Friday & Saturday
Tickets are priced per household
Dates not listed are sold out.

Read a of the show Review!!
"VERDICT: highly recommended for a very magical, entertaining and comical interlude to the current uncertain times. Be sure to (virtually) invite Lucy Darling into your home for refreshing hour of fun, magical entertainment."

Lucy Darling is an award-winning magician known the world over for her wit, her charm, and her exceptionally good hair.

Along with her live-in butlers Marcy and Laurence, Lucy is here with a wonderful mix of playful interactions, hilarious comedy, and impossible magical feats, to offer you an incredible immersive experience. This show was carefully designed to satisfy your deep desire for a fun night out, while staying safely inside.
This one-of-a-kind perfromer is a crowd favourite all over the world, from Australia to the world-famous Magic Castle in Hollywood. Her skills have crowds gasping in awe and roaring with laughter.
"Lucy Darling has figured out that rare technique of of being in the moment. Her magic is good, plus she is funny and cute. All of that makes her a force to be reckoned with. "

Max Maven